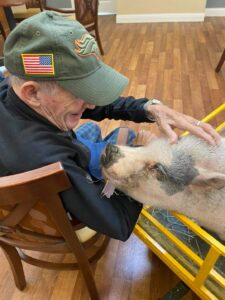 Elder Care Facilities
Brighten the day of your residents with our monthly animal visits! Our animals are accustomed to touring buildings allowing for up close, hands on interactions.
Daycares and Schools
Our interactive animal visits start with a matching story, song or poem, facts and coloring page for the animal of each month. This is then followed by up close and personal interactions between the animals and children; ending with a photo opportunity for the parents. Enrichment programs attract parents and help fill your daycare with kids!
Enrichment session animals include:
Chickens and Waterfowl
Pig
Goat
Lamb
Miniature Donkey
Miniature Horse
and special surprise animals too!
Special: Chicks & Ducklings for Spring!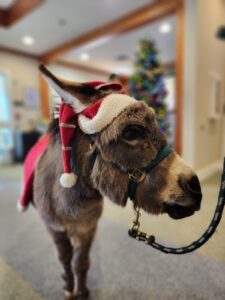 Animal Enrichment Program Details
Currently serving the Fort Collins, Timnath, Wellington, Greeley, Loveland and Windsor area
Only $55 for each 30 minutes
Interested in signing up? Please email littleangelsenrichment@outlook.com