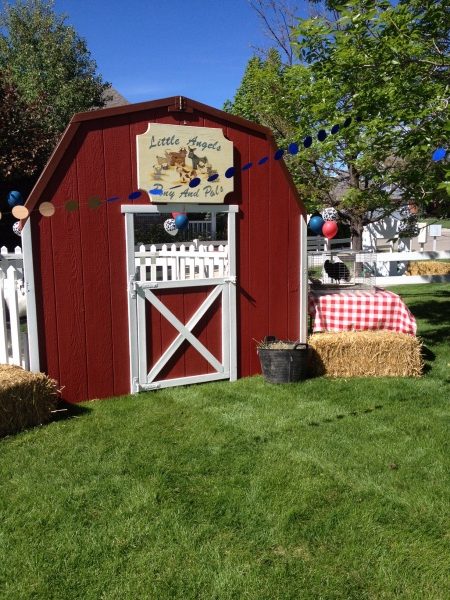 Our backyard petting zoo setup is a hit with parents and children alike!
2018 Mobile Petting Zoo Rates
$200/hour* (discount for events 3+ hours long)
2019 Mobile Petting Zoo Rates
$250/hour* ($25/hr discount for events 3+ hours long)
Backyard Petting Zoo – Birthday Party
Also:Schools/Churches/Daycare/Senior Care Centers/Company picnics
We can set up at any location and bring our animals to entertain and educate at your event. Everyone loves our cute barn with white picket fence petting zoo setup!
Animals typically include :a mini donkey, bunny, dwarf goat, mini pony and miniature pigs.
Field Trips to our farm are fun and educational.
(See Visit Our Farm link)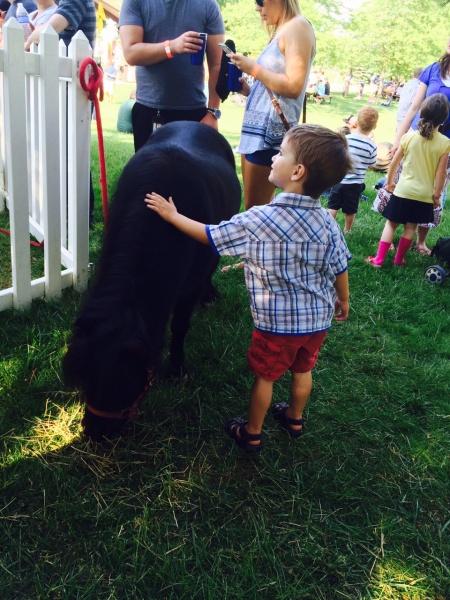 We have experience setting up on school lawns and educating children about animals, providing animals to Vacation Bible School programs and nativity scenes, giving pony cart rides at Corporate picnics and helping our youth with local fund-raising events.  Contact us for exact event pricing and let us make your event one-of-a-kind!
*Trip Charge may apply
— Hand-washing station available—–INSURED—
Call us Today!