Come visit our ranch or Hire us as for special event
**NEW!!- Unicorn for princess/fairy parties**
Serving Fort Collins, Loveland, Windsor, Wellington, Berthoud, Longmont, Boulder, Denver, Brighton and all of Northern Colorado.
Our cute red barn setup is perfect for a petting zoo addition at an affordable price, and best of all…. we set up and clean up!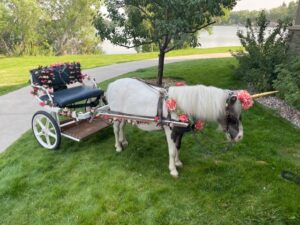 Pony cart rides and saddle rides on our miniature ponies add something special too for little horse lovers!
Daycare/Senior Centers and Home Childcare Providers check out our Animal Enrichment Program great for educating kids in an After-School Program too!
100's of satisfied clients-read example email received below: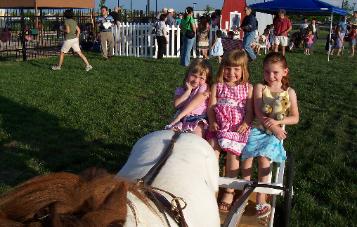 "Thank you so much for providing Jazi with a fantastic birthday party. She absolutely loved it, and her friends did too! They still talk about it! The animals and the setup was perfect for the kids. You and your family are so nice, and made the event very pleasurable and very memorable. So thank you very much for all your efforts."
Juleigh Barela (client)
Ideas for Your Next Event
Want to make your child's birthday party really special?
Children's Ministries Vacation Bible School programs
Want to bring smiles to parents' and kid's faces at your next church, community or corporate event or promotion? We'll bring our cute animals to you!
Want to take your students on a field trip?
Come out for a private family ranch visit!
Consider our gentle, cute, and furry friends to promote your business or a family event. We really draw a crowd!!
Private Pony Riding Lessons
Book Your Event
Contact us now to schedule your child's next Pony Party in your own back yard.
Phone: 970-631-4339 or click on the Contact Us link for reservations or information.
INSURED
**Serving all of Northern Colorado**