Family Owned and Operated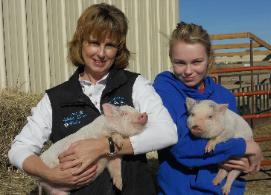 Little Angels Pony and Pals is a small business founded in Wellington, Colorado by Deanna Rice and her family in 2006. It was then acquired by Jenny Zeller in 2021 and incorporated into Little Angels Pony and Pals LLC. As a fellow parent and animal enthusiast, Jenny is committed to continuing Deanna's mission of bringing everyone, adult and child alike, the joy only an animal can bring!
Little Angels' mission is to provide your loved ones with the kind of safe and memorable experience we would want for our own families.
The Zeller Family